Taking Off - the AAAI blog
Aviation Archives guidance online!
We are delighted to be able to launch our archives guidance.
It has been written primarily for the benefit of non-professional archivists who care for archival material relating to any aspect of aviation and aerospace: manufacturers, operators, heritage bodies, enthusiasts and researchers alike.
The guidance was prepared by Dr Mike Rogers of The National Archives, with the assistance of the other members of the AAAI Documentation Subcommittee (Malcolm Fillmore, Barry Guess and Andrew Lewis). 
More here.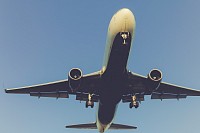 Read about the aviation archives conference held at Aerospace Bristol in the June issue of Aerospace!