Taking Off - the AAAI blog
Sir Freddie Laker's archive wins cataloguing grant
On 7 August the Business Archives Council announced that a business archives cataloguing grant had been awarded to West Sussex Record Office for the Sir Freddie Laker Archive.  The archive documents the rise and fall of Laker Airways and Skytrain and provides important insights into the UK's aviation and social history in the 20th century. The grant will allow the archive to be fully catalogued and for that catalogue to be made available to researchers online.

Founded in 1966, Laker Airways was a small independent aviation firm which owed its success to its charismatic owner, Sir Freddie Laker. Laker Airways paved the way for budget airlines such as Ryanair and easyJet and challenged the dominance of long-haul flights by such giants as British Airways and Pan Am. Laker's innovative Skytrain concept, launched in 1977, did not require advance reservations and provided low-price flights which proved hugely popular. Laker Airways went bankrupt in 1982, but went on to pursue a successful antitrust suit against some of the large airlines, arguing that they had slashed their fares to below-cost levels to drive Laker Airways and Skytrain out of business.
The archive dates from 1956 to 2004 and includes Freddie Laker's appointment diaries (1962-83), a collection of press cuttings (1966-82), annual reports and accounts (1970s-80s), Laker's office filing (1970s-80s), hundreds of letters sent to Laker following the collapse of his company, and legal documents relating to the antitrust case brought against British Airways, Pan Am, TWA and others in 1985.
The Business Archives Council, which awarded the cataloguing grant, was established in 1934 to promote the preservation of business records of historical importance; supply advice and information on business archives and modern records; and encourage the study of business history and archives. A registered charity led by archive professionals and academics, the Council produces a quarterly electronic newsletter, organises an annual conference, awards a business history prize and archive cataloguing grants, maintains the Managing Business Archives website (at https://managingbusinessarchives.co.uk) and supports the national business archives crisis management team.
For more information on the award of the grant see: https://www.businessarchivescouncil.org.uk/activitiesobjectives/catgrant/
Aviation Archives guidance online!
We are delighted to be able to launch our archives guidance.
It has been written primarily for the benefit of non-professional archivists who care for archival material relating to any aspect of aviation and aerospace: manufacturers, operators, heritage bodies, enthusiasts and researchers alike.
The guidance was prepared by Dr Mike Rogers of The National Archives, with the assistance of the other members of the AAAI Documentation Subcommittee (Malcolm Fillmore, Barry Guess and Andrew Lewis). 
More here.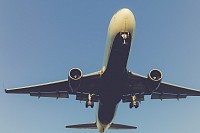 Read about the aviation archives conference held at Aerospace Bristol in the June issue of Aerospace!